Big L's parents gave us a weekend trip to the Texas A&M vs. Colorado football game in Boulder last weekend. Obviously, the game was both humiliating and disappointing. The weekend, however, was a blast! We met the absolute nicest, most fun couple ever. He is a retired vet and she is just a ball of spunk and energy. We not only hung out with them at the hotel bar, we also shared flights on the way up and back. They were the highlight of the weekend! Well, that and the breakfast buffet....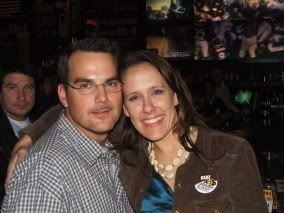 Big L and me at the bar before Midnight Yell.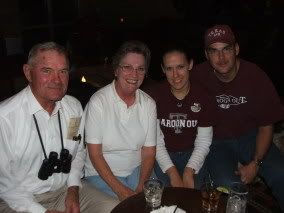 Our new Aggie friends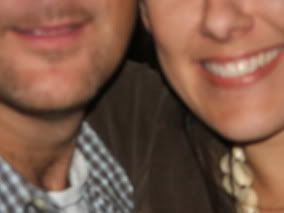 This is what happens when you ask drunk chicks in bars to take your picture!